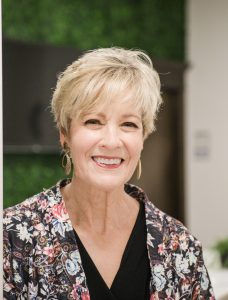 Join us June 13th when Oklahoma City writer and writing coach Laurel Thomas will be speaking to us on the topic of Storytelling in Every Genre. We will learn how to use effective storytelling to make our fiction and nonfiction sing. Laurel says, "It's all how words convey our stories with clarity and beauty. Fictional techniques pull a reader into your manuscript and imprint the message on their hearts." This will be another excellent program filled with helpful insight and instruction. Let's not miss it!
Laurel Thomas crafts stories of ordinary characters who achieve the extraordinary. River's Call is an award-winning historical novel based in the deep South. History and the fantastic mesh in her fantasy series, When Stars Brush Earth and Stones of Promise, published by Wild Rose Press.
Through Write Your Heart Out! and WriterCon Oklahoma City, she teaches and supports other multi-published industry professionals who equip writers for success through national conferences and weekend intensives.
To contact Laurel, go to www.writewithlaurel.com.
---
Location:   Kirk of the Hills | 4102 E 61st St, Tulsa, OK 74136
---