Fellowship of Christian Writers began with a handful of writers in the Tulsa, Oklahoma, area in 1979. We are men and women, sharing a love for Jesus and talents for verbal expression, joining together for encouragement, education, and fellowship. Our goal is to equip and encourage writers to follow their God-given dreams of putting words to paper. Whether writing for the religious or secular market, writing articles or novels, or writing news, features, devotionals, poetry, scripts, and essays, writers have a special calling to deliver well-crafted words to their readers. Our purpose is to provide mentoring and instruction; share skills; offer kindly criticism; supply information on markets, contests, and conferences; share prayer needs, and be inspired and encouraged by fellow writers. Our desire is that our written words always reflect Christ and glorify God.
"The Lord announced the word, and great was the company of those who proclaimed it."
Psalm 68:11 
Coming up:
October Meeting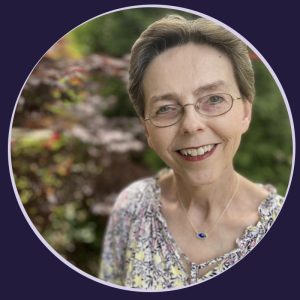 Cheryl Barker | Brainstorming Session
Join us in October for one of our always-popular Brainstorming Sessions. At this interactive meeting, we will help one another with whatever writing-related issues we need input on. Come and participate even if you don't have a current question or need yourself. You might have just the information, ideas, or encouragement that will help someone else.
Not sure what issues to bring to the group? Maybe these ideas will spur your thoughts: Do you need ideas for a title or maybe for character names especially appropriate to a certain time period or locale? Do you need help with a plot problem? Or maybe you have a grammar question or need guidance on writing tight. Or perhaps on where and how to submit your work? You might need tips for a book launch, book signing, or how to best market your book once it releases. Do you need suggestions for conferences, agents, or publishers? Are you unsure whether to traditionally publish or self-publish a certain work? Maybe you need input on your tagline or suggestions for book ideas that fit your interests, style, and experience. Or do you need tips on how to move past writers block? No question or problem is too big or too small. If it's writing-related, we want to help.


FCW President Cheryl Barker will facilitate our discussion and help us address as many questions and topics as possible. Cheryl is the author of Mother of the Bride—Refreshment and Wisdom for the Mother of the Bride. She's also written for magazines, compilation books, and other publications as well as for Blue Mountain Arts greeting cards, gift books, and calendars. Her heart's desire is to refresh spirits and nourish souls. Cheryl loves to spend time with her family (which includes two sets of twin grandsons!), take photos, and indulge in daily doses of chocolate. She lives in Kansas but you can find her online at cherylbarker.net where her inspirational blog and her Mother of the Bride Blog are both featured.
6:30 PM – 8:00 PM | Kirk of the Hills | 4102 E 61st St, Tulsa, OK 74136
Meetings also available via Zoom. Contact us for the Zoom link.

Questions? Contact FCW president Cheryl Barker at cheryl (at) cherylbarker (dot) net.
We look forward to hearing from you!