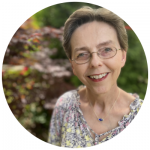 I'm Cheryl Barker and I live in Coffeyville, KS. Since my heart's desire is to refresh spirits and nourish souls, I'm so grateful God is allowing me to do that very thing through my writing.
I majored in English at Pittsburg State University and taught for a couple of years before becoming a stay-at-home mom. I started freelance writing when my girls were teenagers, and now many years later my husband Don and I love being grandparents to two sets of lively twin boys (born in 2015 and 2016.) One set for each daughter. Life is full—and good! I also love to take photos, enjoy friends and family, read, sing, and indulge in daily doses of chocolate.
I write nonfiction and am the author of Mother of the Bride—Refreshment and Wisdom for the Mother of the Bride and am currently at work on a Christmas devotional book. My work has also appeared in compilation books, magazines, other publications, and in Blue Mountain Arts greeting cards, gift books, and calendars. I hope you'll check out my inspirational blog and also my Mother of the Bride Blog on my website. I'd love for you to subscribe to my free quarterly inspirational newsletter Life Notes as well (includes a giveaway in every issue.) Contact me at cheryl@cherylbarker.net to sign up.
I've been a member of FCW since 2006. It is well worth the drive I make each month because FCW provides me with inspiration, instruction, networking opportunities, and the much-needed fellowship and encouragement of fellow writers. I currently serve as President for FCW. Feel free to contact me with any questions or concerns.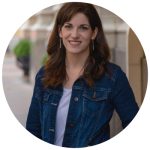 A lifelong word-wrangler, Meagan trained under bestselling authors like Jerry B. Jenkins and DiAnn Mills, studying both fiction and non-fiction. When most people her age were getting married or pursuing master's degrees, Meagan was haunting writers conferences, learning from mentors, and pitching her writing. 
Today, she is a communications associate by day and a writer by night. In the quiet hours, she does freelance writing, mainly as a contributing writer for a women's devotional, and pursues her passion for creating historical fiction that challenges readers to live purposefully.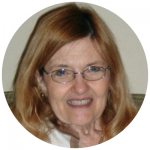 A Rebel from the past graduating from drag racing in my high school days to marry my childhood sweetheart and having five children. Didn't attend college until my children were enrolled in college.
MS in Counseling Psychology at Northeastern State University Graduated 1996.  
Published devotionals and tracts through Lighthouse Inc. from 1974 – 1984 
Wrote newsletters for Riverside & Ambassador Manor nursing centers during the years that my late husband and I served as Chaplains under Caring Ministries Inc.  (1984-1995) 
Published devotionals in Fellowship of Christian Writers (FCW) from 2001 to present.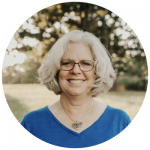 Nanette is a registered nurse currently working in employee health. She approaches nursing as a ministry, caring for the body, mind and spirit.
Nanette holds a nursing degree from Oral Roberts University and a master's degree in Nursing Education from Southern Nazarene University.
Nanette has also written Coping Skills for Caregivers available on amazon.com. The Gratitude Journal is a part of a series to help the caregiver with coping and self-care. The author provides the reader with simple, practical suggestions for self-care during the difficult journey of caregiving.
Hobbies include cooking, gardening, cycling and enjoying the great outdoors. 
Nanette's own journey of caring for her own aging parents through grievous diagnoses and death due to cancer, give her a unique perspective into the often-stressful role of caregiving. Her passion for those facing this challenging role culminated in a master's capstone study concerning Prolonged Grief Disorder in caregivers and increased incidence of illness following the death of a loved one. Her experience as a hospice and home health nurse provides strategies to prevent caregiver role strain and a possible health crisis.  
Nanette's series for individuals facing caregiving issues provide the reader with practical suggestions for self-care series including Coping Skills for Caregivers available on amazon.com.
Her unique insight into the caregiving role can help caregivers to enjoy the blessings of being a caregiver and hopefully avoid the increased health risks associated with the stress of caregiving.
Also… Currently I am serving as secretary on the board of FCW. Originally, I joined FCW as a beginning writer approximately four years ago. The group as a whole is positive, supportive and always welcoming. My hope for FCW is that it will continue to grow and meet the needs of other Christian Writers who have a passion to serve Christ through the written word. Come join us.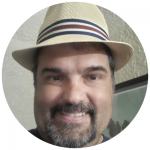 Mike is committed to the growth and success of the club's future by adding to its history. He is currently a freelance writer in the Tulsa area, having written stories for community publications and edited/revised assignments for college students. Mike also has a blog (under an anonymous name) writing about Christian discernment and other issues facing the world.
Mike's writing background consists of an Associate of Arts Degree in Broadcasting at Rogers State College in 1991 and a Bachelor of Arts Degree in Broadcast Journalism at the University of Oklahoma in 1995. He covered sports and education for small-town newspapers in Oklahoma and Texas from 1998-2011, then worked as a sports correspondent for the Tulsa World from 2009-15, and for GTR News from 2015 until its closing early this year. 
Future plans Mike has consist of writing Christian theme sports novels and seeking a Master's Degree in Theological Studies or something similar at a Christian college that remains standing firm on the Truth of the Bible.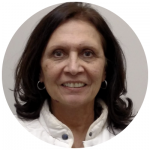 I have always journaled since I can remember. Growing up in an environment where the word of God was not spoken into our lives on a daily basis, I didn't know what I was missing until I heard a well-known Bible minister speak. I knew then what I had hungered for all these years: not knowing I was His own, adopted, chosen, highly favored, deeply loved and richly blessed child. My parents may not have planned me but God did.
He sent Jesus to meet me right where I am on a daily basis beginning with my basic needs. His mercy and grace are tangible, and I daily experience his compassion, peace and kindness.
Nothing surprises him, overwhelms him or sets him back. I know I am here today because God    called me out of my mother's womb; He made me trust in Him. (Psalm 22:9).
Oh the enemy is still real and shoots arrows but at least now I know my weapons are not carnal but mighty to the pulling down of strongholds (2 Corinthians 10:4). 
I hope my writing encourages others to pick up their weapon – His Word – and change their direction!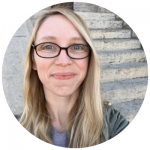 I'm a songwriter mostly, but sometimes I write essays too. I'm a big fan of the fantasy genre, and look up to Lewis and Tolkien most of all. I think of Christianity as a high adventure that involves a living book and a hidden kingdom. I want my writing to reflect the wonder, glory, and kindness of God. I live in Catoosa with my pad-footed pal, Caleb. I also maintain FCW's website, so I'm your gal if you have any suggestions for this puppy.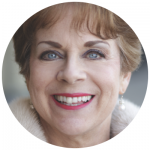 Called by God to be a Christian counselor, Edie Winters has over 28 years as a brain health professional. First as a drug & alcohol counselor, then private practice, and now almost 15 years as a public high school counselor in Oklahoma helping teens suffer less with the healing power of Jesus Christ! Victim to Victor is her first book. Giftitude is her second book. She also has an online support group at Victory Christian Center, Tulsa OK Friday evenings at 7pm CT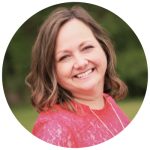 Kristi Woods is a storyteller and the 2023 vice-president of FCW. She shares about God, real people, and a few pretend couples, too. You'll find her work widely spread across the Internet and in print, including Focus on the Family magazine, Woman's World, The Many Lives of Veronica, Crosswalk.com, BibleStudyTools.com, and Chicken Soup for the Soul®. Kristi, her Desert Storm pen pal-turned-husband, and three (now adult) children survived a nomadic, military lifestyle and have set roots in Oklahoma. There, she keeps a close watch for tornadoes and good chocolate. Her newest release, 101 Prayers for Military Wives, hits bookstores fall of '23.